WHO WE ARE
Conceria del Chienti is one of the oldest tanneries in Italy. It has operated in Tolentino since 1923 over an area of more than 50,000 square metres.
Founded as a manufacturer of goat and sheepskin, over time it has evolved to specialise in the production of calfskin for footwear and leather goods.
Over the years, Conceria del Chienti has become a world leader in the sector thanks to its artisan craftsmanship and quality of its products.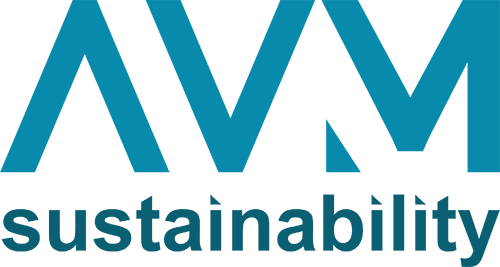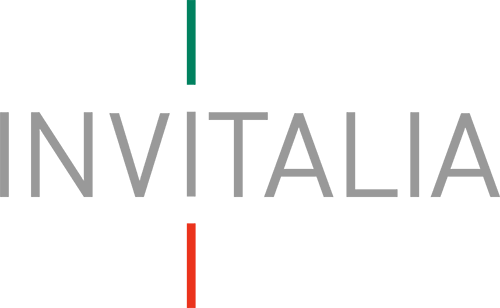 AVM Sustainability Club Deal of the Italian private equity fund AVM. INVITALIA through the Fondo Salvaguardia Imprese. They have believed in the most important project of relaunch and evolution undertaken by CTC. They believed in the vision, in the work and passion, in the company's history and in the determination to transform the excellence of an ancient product, like leather, into something truly sustainable.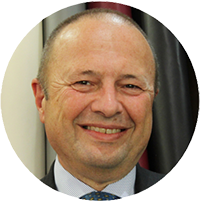 "A historic brand and an outstanding company; competent and passionate, yet down-to- earth men and women; a leading industrial district for footwear production and a winning local supply chain; "Made in Italy" products which are loved by everyone in the world; an institutional partner such as Invitalia, and the conviction that with everyone's contribution, Conceria del Chienti can also become an excellent investment. These are the elements that led me to take on the role of majority shareholder of AVM Sustainability S.r.l. and to acquire 51% of Conceria del Chienti CTC SB S.p.A. Our relaunch project, developed by CEO Marco Luppa, has ambitious environmental, social and economic sustainability goals and we are fully aware of the magnitude of this challenge.'"
Andrea Stopper
President of CTC SB S.p.A.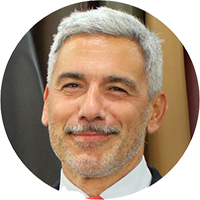 "Invitalia, through the Fondo Salvaguardia Imprese, has taken a stake in the capital of CTC Conceria del Chienti with the aim of supporting a historic brand and strengthening the 'Made in Italy' brand. The aim of the turnaround is to relaunch production through significant investments in order to modernise the plants and the recycling and purification systems of the production site, with a focus on circular sustainability, whilst safeguarding employment. The CTC Project thus becomes an ambitious and tangible programme with the two-fold objective of saving the company from a liquidation process that seemed to be the sad ending of a period of crisis and, on the other hand, providing the company with new financial, technical and managerial tools to relaunch the business through the exploitation of the precious know-how that the tannery has been able to develop in its one hundred years of history."
Daniele Straventa
Vice President of CTC SB S.p.A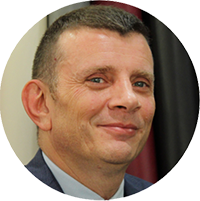 "If you are determined, strong, courageous and honest, and if you have a team, the impossible becomes possible, just like in our case. We have 99 years of history, and it would have been surprising if we had never fallen. We got here by falling and getting back up again. Always. This is what gives us credibility – a company in itself is nothing, it has to be a system of people within an infrastructure. Investors have believed in the company, but above all they believe in the team that has never stopped fighting to get back on track. This is real Italian pride. We had the strength to fight, the courage not to give up, the resolve to find solutions – and we are united."
Marco Luppa
Chief Executive Officer of CTC SB S.p.A.
THE BOARD OF DIRECTORS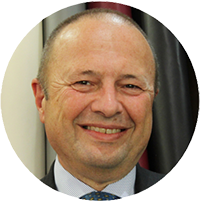 Andrea Stopper
President of CTC SB S.p.A.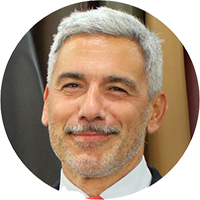 Daniele Straventa
Vice President of CTC SB S.p.A.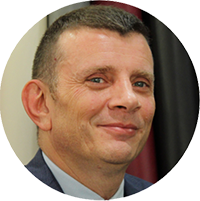 Marco Luppa
Chief Executive Officer of CTC SB S.p.A.
Raffaele Ferrara
Director of CTC SB S.p.A.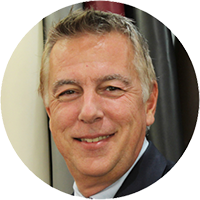 Carlo Piccinini
Director of CTC SB S.p.A.
SALES AND TECHNICAL MANAGEMENT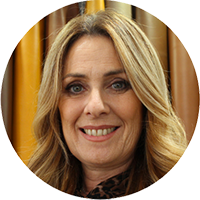 Alessandra Grassi
Sales Management of CTC SB S.p.A.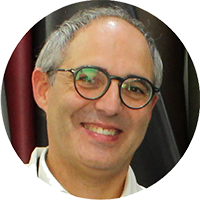 Luca Mariotti
Technical Management of CTC SB S.p.A.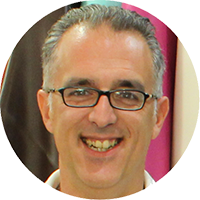 Sergio Svampa
R&D Management of CTC SB S.p.A.