The Product
The company CTC Conceria del Chienti Spa specialises in processing calfskin.
At Conceria del Chienti, just like the ancient alchemists did, we start from scraps and by carefully attending to every detail, we work our magic, product after product. The top Italian and international brands of leather products and footwear have been conquered by the superior quality of the raw materials and treatments. Numerous renowned pieces from the CTC collection, including Nagoya, Talco, and Safari, are known for being inimitable and enhanced by exceptional craftsmanship.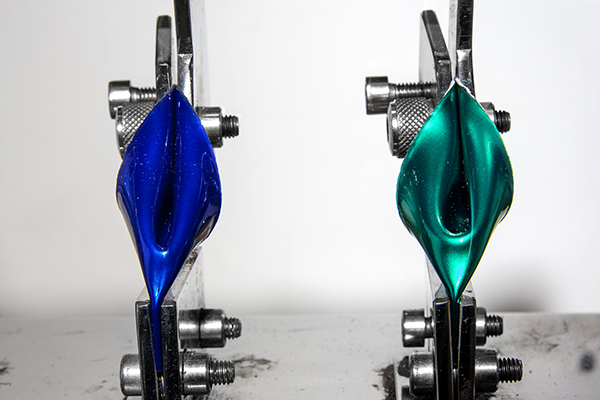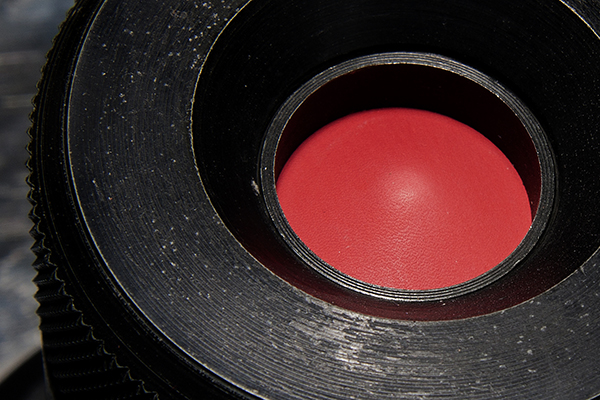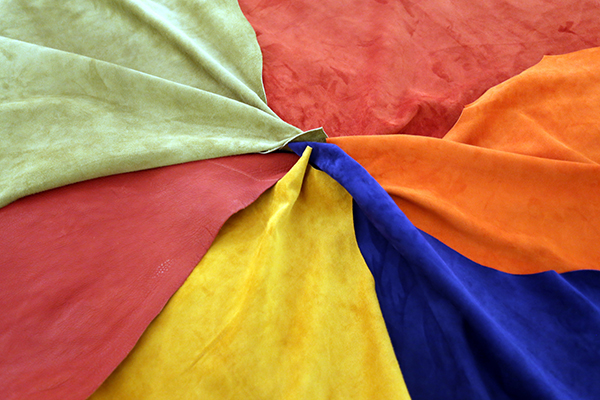 Craftsmanship and Experimentation
Conceria del Chienti specialises in the production of calf skins, among which the most well-known are the Nagoya, the Safari and the Talco which are some of the iconic products that have distinguished the quality and authenticity of CTC leathers over the decades. The treatment of the grain safeguards its integrity, giving us the ability to create colours in a perfect mix of anilines and passion. Hands, heart and technology combined together to create the components of emotions.

With determination, we set out from Chienti, in the Marche region, to become trusted partners of the biggest international brands in footwear and leather goods, also thanks to our passion for experimentation and innovation.

In our factory, we can create magic with you in our Creative Room – a place rich in history, decades of different products and styles available to the design offices. Here we are ready to welcome you to give shape to your ideas: in our workshops we can experiment with new colours and combinations for you.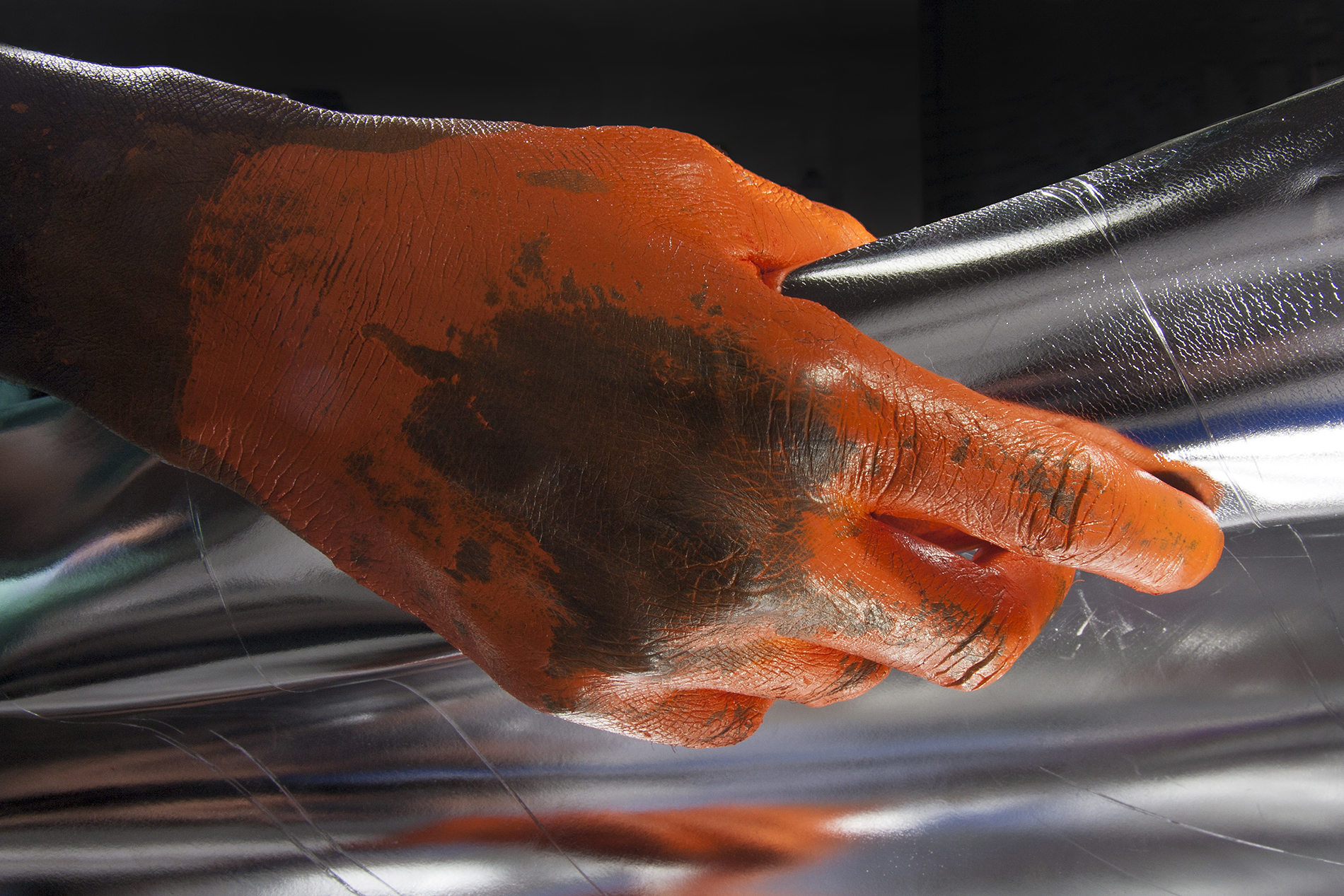 Reducing volume whilst increasing the value of leather
CTC is committed to maximum sustainability and circularity of the entire leather production process. The tannery has the seed of circularity in itself, but the waste from the leather process is rich in chemicals. CTC intends to eliminate a substantial portion of the waste that is generated at the end of the cutting process of the finished leather before the raw hides or Wet Blue are put into production.

In order to prevent this portion of leather from becoming special waste, it will be eliminated just before the production process to make it into a secondary product for cosmetic, food or agricultural use. This will result in savings for the customer, who will improve his 'cut yield' performance. This is also an important benefit for the environment. In addition, CTC will offer customers the possibility of purchasing the leather components that make up the shoe upper, all or in part, already cut, thus eliminating the problem of uncertain "cut yield" and all the complexity of managing the various phases right from the initial processing phases.

The solutions offered are aimed towards economic maximisation of the leather, which optimises the cut yield while minimising the environmental footprint.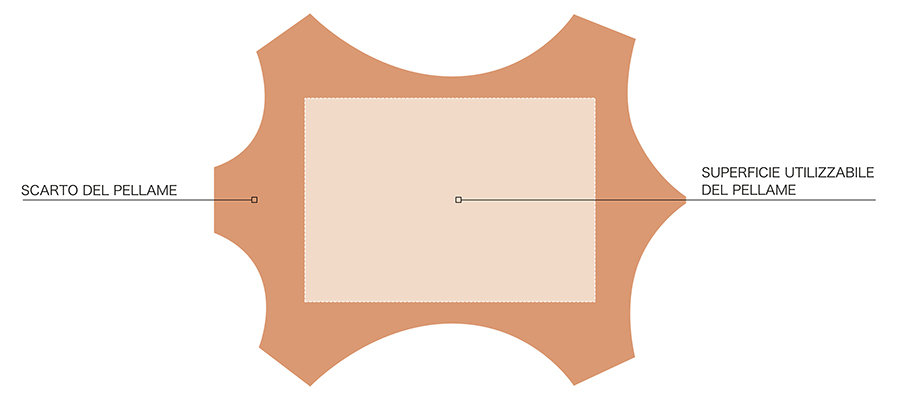 DOCG sustainable leather
This is an R&D project presented at the beginning of 2023, that will involve the entire leather supply chain, from the farms and slaughterhouses, to the tannery and the user buying the finished leather to make shoes and bags.

This project will be supported by important research bodies, universities and sustainable certification companies to define new standards on the real sustainability of leather with objective measurement of all ESG elements.

The "DOCG Sustainable Leather"project will also include the "Local Leather" initiative as a tangible example of local sustainability: by choosing the local raw materials, we can maintain the excellent quality of the products whilst promoting the sustainability of the supply chain.
1/2 SAFARI
Characteristics
Classic, semi-shiny and waxed half- calf
Appearance: semi-gloss
Thickness: 1.1 to 1.5 mm
Size: 1,35 to 1,45 sq. m.
Recommended use
This product is ideal for creating men's boots and other footwear because of its robustness and semi-gloss appearance.
1/2 Talco Sport
Characteristics
Soft and semi-shiny full grain half-calf
Appearance: semi-gloss
Thickness: 0,9 to 1,1 mm
Size: 1,35 to 1,45 sq. m.
Recommended use
The semi-gloss aspect of this product makes it perfect for making men's and women's footwear.
Dallas
Characteristics
Available in whole calf and half calf
Appearance: Tumbled, fine grained, smooth fixed
Thickness: 1,6 to 1,8 mm
Size: 2,3 to 2,5 sm
Recommended use
Only for shoes: a meeting of passion and fashion, every grain and every fold of the Dallas tells a unique story. (For leather goods, see DALLAS FISSATO)
Foster
Characteristics
Full grain half calf
Appearance: waxed with an anti-aging effect, with the possibility of bleaching
Thickness: 1,3 to 1,5 mm
Size: 1,4 to 1,8 sq. m.
Recommended use
Only for shoes. An article for expert hands, which strongly personalizes the shoe thanks to the bleaching work.
Makai Soft
Characteristics
Soft baby calf drummed
Appearance: natural grain
Thickness: 0,6 to 0,8 mm
Size: 0,6 to 0,8 sq. m.
Recommended use
The quality and thickness of this product make it perfect for making light footwear for men (e.g. moccasins) and women (e.g. sandals) and for leather goods.
NAGOYA
Characteristics
Shiny full grain baby calf
Appearance: natural gloss
Thickness: 0.6 to 0.8 mm
Size: 0,5 to 0,7 sq. m.
Recommended use
This product's beautiful and distinctive qualities allow for the creation of sophisticated footwear, including women's décolleté shoes. In order to be better suited to men's boots and shoes, we now additionally create it on entire adult calfskins with a greater thickness (from 0.9 to 1.1).
Soft Nubuck
Characteristics
Nubuck calf
Appearance: Smooth, lightly drummed
Thickness: 0.9 to 1.1 mm
Size: 1,9 to 2,1 sq. m.
Recommended use
Shoes. Soft Nubuck envelops you in a soft and elegant embrace
Varenne
Characteristics
Half Calf
Appearance: Horse breech effect half-calf
Thickness: 1,0 to 1,2 mm
Size: 1,35 to 1,45 sq. m.
Recommended use
The strong color and reflections of Varenne make it suitable for men footwear products.